NEREA
Made in Italy, customisable according to your needs, it is designed to last over time.
#nolimits
Professione Canyon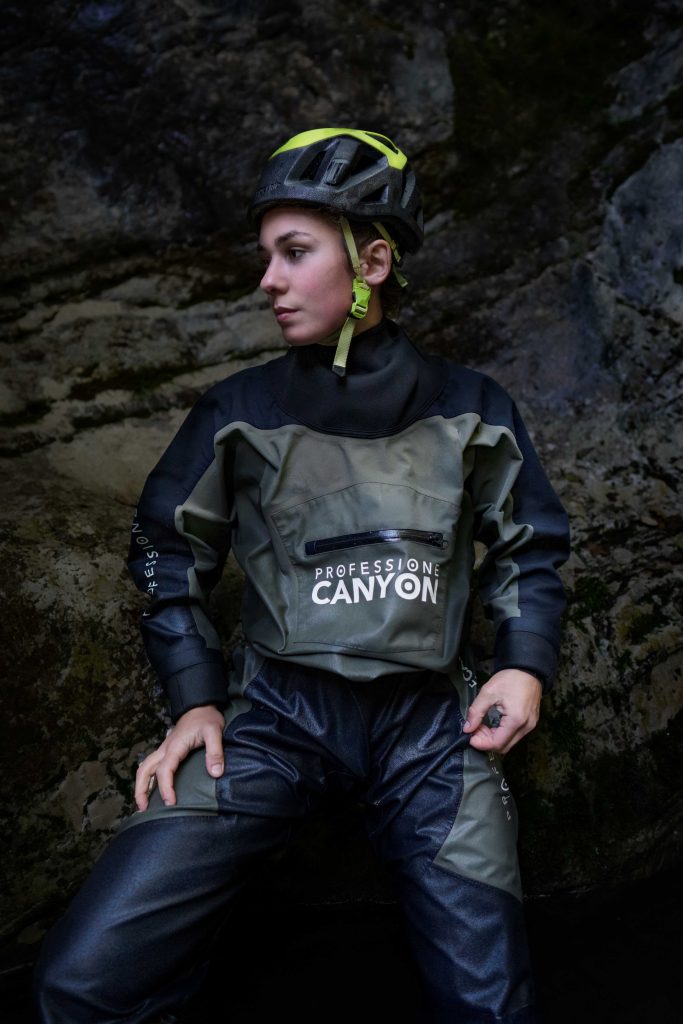 NEREA
Designed to last over time
Nerea is the dry suit that every canyoner would like to own.
Made in Italy, tailor fitted, customisable according to your needs.
Nerea  is entirely made out of cordra 330d  fabric in three layers (cordura / PTFE membrane / nylon tricot) breathable, with cordura 750d reinforcements in those parts most subject to abrasion, such as elbows, knees, and bottom.
The Latex cuffs and collar are covered and protected by an additional layer of neoprene.
The back zipper is designed to be opened easily, even by yourself, located in the upper portion of the back at the shoulders, to avoid rubbing and wear that could damage the zipper over its lifetime.
Nerea has a large pocket at the chest (not watertight)
Neoprene foot pieces eliminate any possibility of water entering the suit.
Internal, adjustable shoulder straps keep the suit in the correct position.
This suit is designed for maximum mobility, so as to create no impediment to movement, especially in the upper body, where it has been cut especially for maximum freedom of movement.
Watertightness is guaranteed nylon tricot bands, designed for perfect and long-lasting sealing of the fabric.